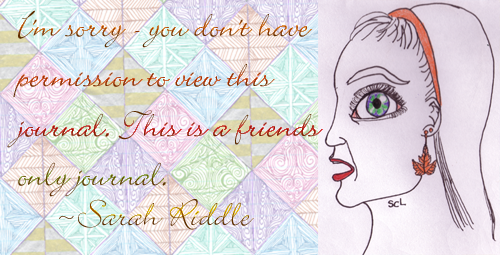 That's right, folks! Elddir Haras is now friends only!
If you friend me but I don't friend you, then it's for a reason.
If you want to try your luck at being able to read my future entries, friend me, and I'll look at your journal. If I friend you back, yay for you! If not... Please don't bug me as to why.
Thank you.